Microsoft 365 delivered by Rogers
Enable collaboration, boost productivity and reduce costs
Simplify everyday processes and free up valuable time to concentrate on your growing business while also lowering your total cost of ownership and saving capital. Available for a monthly fee, Microsoft 365 delivered by Rogers allows you to:
• Access email, content and business tools to create or update documents on any device, in real time.
• Centralize all your communication needs, including chats, meetings, file sharing and more, in one appâ-Microsoft Teams-for seamless remote collaboration.
• Get a branded email address to reinforce your business's professionalism.
Microsoft Teams unifies email, scheduling, chats and meetings in one place for seamless collaboration from anywhere.

Microsoft Apps, including Word, PowerPoint, Excel and more.

Microsoft Exchange for hosted business-class email and a shared calendar.

Microsoft SharePoint for sharing and managing documents in the cloud.

Yammer for internal social media networking.
Why get Microsoft 365 from Rogers?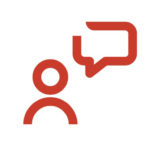 We set up, migrate and configure Microsoft 365 for you so you can use it right away. Plus, we provide ongoing support so you can focus on what matters: your business.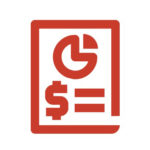 Microsoft 365 is simply added to your Rogers monthly bill, keeping cost management easy.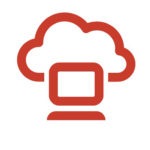 Easily buy and deploy Microsoft 365 from an intuitive online environment, along with other Rogers business apps.Microsoft 365 is simply added to your Rogers monthly bill, keeping cost management easy.
Enjoy professional collaboration and communication on the device of your choice, hosted in the cloud
Drive productivity and help reduce costs while improving each customer's experience.
Rogers UnisonTM delivers professional voice calling alongside a full range of messaging, collaboration and conferencing features—keeping you productive and connected to your customers regardless your device or location.
To help businesses serve their customers while never missing an important call during this time of uncertainty, Rogers has developed a 50% off promotion for three months when you sign up for Rogers Unison Mobile with an existing or new 2-yr or 3-yr Rogers Business WirelessTMplan, or Rogers Unison Softphone Only licence (starting at $15/month thereafter).1
Features of Rogers Unison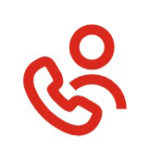 Calling and Collaboration
Keep your team connected and productive with advanced, intuitive features for your end users
Audio and Video Calling: enhance collaboration when you can't be face-to-face in person
Enhanced Conferencing: schedule multi-party conference calls with screen and document sharing options
Instant messaging: send and received IMs and get presence status across all device types, just as you would with a smartphone application
Simultaneous Ring: catch every call and stay connected on the devices you choose; calls ring every device
Dual Persona: set up multiple numbers to ring the device(s) of a single user
Voicemail to Email: get an audio file sent directly to your email; give co-workers access so files never languish unheard
Advanced call management: seamlessly move calls between your devices (i.e., from a mobile phone to a softphone); make or transfer calls to coworkers with extension dialing—even from a mobile phone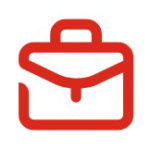 With Rogers Unison, you get the business features you expect, but not the equipment and hassle you'd rather do without
Auto Attendant: greet and direct your callers to the person who can best address their needs
Hunt Groups: minimize customer hold time, and ensure callers consistently reach someone live
Company Name/Number: set a single company name and company telephone number as the outbound calling display for some or all users
Business Directory Listing: be more searchable online and help create a local presence—even with no store or office in the area
Team Voicemail: return customer calls faster and more effectively with a common voicemail inbox that also works with Auto Attendant and Hunt Groups
Music on Hold: play recorded music to callers on hold
Rogers Fleet Management Solutions
Speed up your vehicle inspections
Enhance the efficiency of vehicle inspections for your drivers.
Rogers Fleet Complete Inspect is a mobile application that allows drivers to complete their Driver Vehicle Inspection Reports (DVIR) digitally. By eliminating manual paper processes while performing pre- and post-trip vehicle inspections, you get more accurate and consistent reporting to support a good maintenance and safety program for your fleet.
Using this app, drivers can quickly log any defects and sign off on the report digitally, making it visible in the portal and providing fleet managers with an instant status update. Routinely completed DVIRs help prolong vehicle health and help ensure compliance with government regulation in the U.S. and Canada. 
With improved visibility over your vehicle maintenance needs and repairs, you are not only able to get a better grasp on the costs involved, but also avoid potential roadside fines.
Moving your inspection reports to a digital platform not only keeps all DVIRs organized in one place, but also eliminates the paper trail that is prone to human error and misplacement.
Enable seamless and fast communication between driver, fleet manager and a mechanic by using the Inspect app.
Ready-made & custom checklist
Inspect has a standard checklist for the driver to complete, make remarks on any known defects, and sign-off on the report directly in the app.
Receive accurate and instant updates to defect logs and signoff through our seamless digital portal.
Integration with Mechanic Portal
Get access to your DVIR reports in the Mechanic Portal online, where a fleet mechanic can see all logged defects, and sign off directly in the portal once repairs are completed.
Inspect can be easilydownloaded from the Apple or GooglePlay stores. It runs on both Android and iOS devices.
Data centre and cloud solutions
With the right strategy, any business can reach the cloud.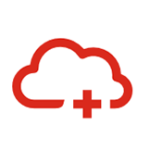 By moving key server functionalities and applications into the cloud, you can make your business operations more agile and scalable while also simplifying your IT needs and eliminating the unpredictable expenses that come with investing in and maintaining IT infrastructure hardware. Rogers offers turnkey, subscription-based cloud services that are easy to understand, well-supported and transparently priced.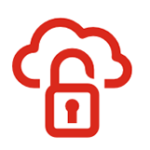 Ensure your business's critical data and workloads are quickly and easily recoverable no matter how unexpected the disruption. Hosted in an Uptime Institute-certified Tier III data centre, Rogers offers cost-effective storage, backup and disaster recovery solutions for a complete data protection strategy.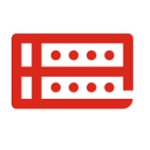 House your IT infrastructure in one of our data centres so your business-critical applications stay up and running with minimal risk of environmental failures. Our highly trained, certified technicians are there to assist you with your equipment or even fully manage it for you if you choose. Plus, as your business grows, you'll always have room to grow your infrastructure with it.
All brands, logos and product names are trademarks and/or copyright of their respective owners. ©2020 Rogers Communications